To redeem when shopping on FairPrice Online, follow these steps.
1. Access your voucher
2. Press on the voucher number to copy
3. Sign in to your account via web or app.
4. Add your desired items, then view your cart to review your order.
5. Tap 'Add' in the 'Voucher code' section in your cart
6. Select one or more E-vouchers or promo codes from Vouchers. Alternatively, manually add a new one in the 'Enter voucher code' field
7. Proceed to checkout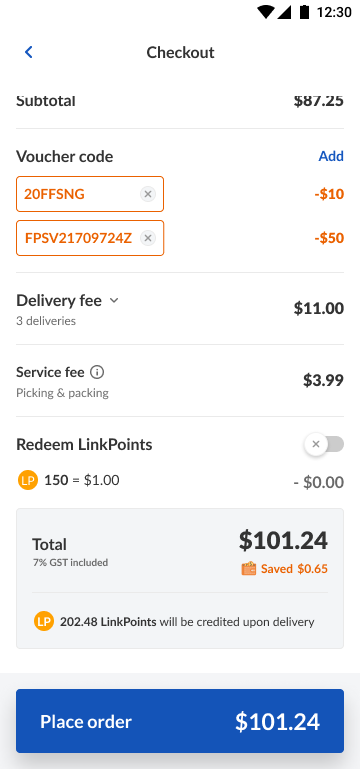 **KINDLY NOTE THAT FAIRPRICE ONLINE VOUCODES CAN ONLY BE USED ONLINE OR VIA THE FAIRPRICE APP**
For more information, you may refer to the following link for the terms and conditions.
https://help.fairprice.com.sg/hc/en-us/articles/360035134312-General-Terms-and-Conditions-for-ALL-FairPrice-Online-Promotions